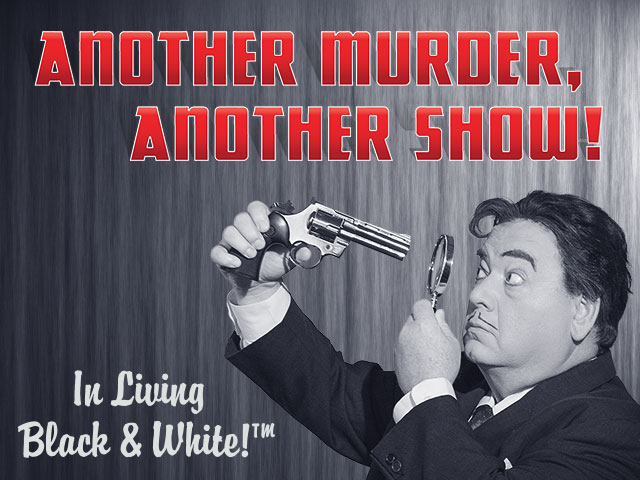 The famous Black and White plays… well, there's just no way to describe it.
Here is Tao and me before the play, with my brother-in-law in the frame as well. It is traditional to dress in black and white, especially for the New Year performance. But that's not why it's called a black and white play.
After the show, we met with the cast.  Here I am with Nick and Nora Charles straight off the screen from the 1934 film.

Well, actually it's the world famous detective and aspiring actor Harry Bunsnacker and his paid by the hour assistant and close personal friend Nigel Grouse, in a clever disguise.  Below I'm with Lt. Foster, the show's straight man.
My family has been attending the Pegasus Theater's productions since 1986.  And as I stated at the beginning, it's indescribable.